About Me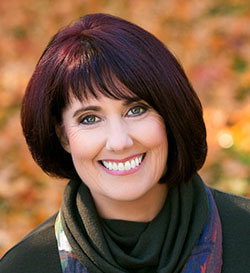 I am a Licensed Marriage and Family Therapist providing both short- and longer-term therapy to individuals, couples and families with a broad range of problems.
I enjoy working with clients and they enjoy working with me.  I'm compassionate and patient and am committed to help you address issues that challenge your life.
Some of my specialties include:  Trauma, PTSD, Military, Law Enforcement and their Families, Chronic Health Issues, Phobias, ADHD, School Problems and Learning Disabilities, Career Transitions, Addiction & Recovery, Divorce, Blended Families, and Stress Reduction.
Additionally, I have advanced training in hypnotherapy for medical issues and lifestyle changes.  To learn more, click on My Services and then Medical Hypnotherapy for information about how hypnotherapy can help you.
And now, some personal information about me:  As a wife and mother, I know it takes a lot of hard work and dedication to make a relationship successful.  I remember those days when my children were young and I just wanted to pull my hair out but at the end of the day, I experienced my heart swell with love and pride for my children.
With my professional training and life experiences I'm attuned to issues you face and I'm available to help you overcome the challenges you are experiencing today.
Education:
Master of Arts, Counseling Psychology
Bachelor of Science in Psychology
Certified Medical Hypnotherapist, Hypnotherapy for Health
Certified Hypnotherapist, National Guild of Hypnotists
Clear Teaching Credential, K-12, Designated Studies
Professional Memberships:
Clinical member of the California Association of Marriage and Family Therapists
Clinical member and current board member of the Santa Clara Valley Chapter of California Association of Marriage and Family Therapists
Board Member and Officer (Past President, Secretary, Executive Committee) Santa Clara Valley Chapter of California Association of Marriage and Family Therapists
Clinical member American Association for Marriage and Family Therapy
Clinical member American Association of Christian Counselors
Member, National Guild of Hypnotists
Past Board Member and Officer (Vice President, Secretary, Executive Committee) Riverside Area Rape Crisis Center